Dr. Erich TRETTER GmbH + Co.
Hall 7 - Stand 7224
Handling modules

Handling units for assembly systems (pick&place)
Linear slides without drive
Precision slides
Rotary and swivel modules

Mechanical drive components

Guide elements
Linear roller guides (profile rail, shaft and cage rail guides)
Ball screw drives
Guide rollers / castors
Castor guides
Linear slide guides (linear bearings, dovetail guides, rail guides)
General trapezoid threaded drives / spindle drives
Couplings

Screwing technology

Mounting components for screwing
aluminium rail guides
The compact lightweight design of our aluminium rail guides offers a weight-reduction of up to 60% compared to steel guides. Aluminium profile rail guides are often used when the load is lighter, the required guidance accuracy is lower but price and weight reduction is relevant. The
...more
---
ECOfit
The Climate Protection and Energy Agency Baden-Württemberg (KEA) awarded five companies from the district of Göppingen for their exemplary ecological commitment in their companies. The ECOfit project is part of the climate protection strategy of the district of Göppingen and is supported
...more
---
Dr. Erich TRETTER GmbH + Co.

Sales contact
Company Dr. Tretter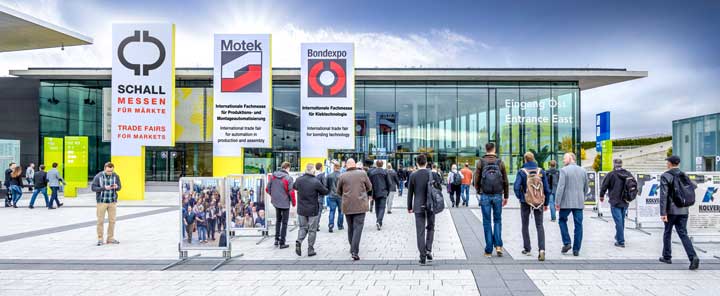 Visit Dr. Erich TRETTER GmbH + Co. on the Bondexpo 2023
---