Product novelty
15. September 2023
100% process control for manual production activities
1 / 6
Trimiti Architecture
2 / 6
Screw Fastening Assistant
3 / 6
Automated Object Inspection
4 / 6
Packaging Assistant
5 / 6
Trimiti - missing link to industry 4.0
6 / 6

❮
❯
TRiMiTi is our novel AI powered system for Industry 4.0 applications which provides worker assistance and inline quality control. It emphasizes on connected work spaces at the same time providing a barrier free work environment for the worker.

Our core competencies:
We enable digitized 4 eyes principle and the link to industry 4.0 for manual work.
-High expertise in description of complex process flows.
-Recognition and assuring that manual work is done according to the worker instructions.
-Generating data from each production subevent, all stages of material consumption, being aware of all capacities.
-Base for providing strong productive systems with much more data and enabling data-based analysis in improvement projects.
-Ability to connect with all kinds of electric controlled devices like tools, machineries, production facilities which are part of today´s production processes.

Our application is perfect for:
-Manual assemblies.
-Screw fastening activities - editable workflows by worker.
-Object and surface quality control.
-Commissioning for internal and external logistics.
-Package tracking.
-Combining these capabilities in complex production workflows.

We will demonstrate:
-Assembly assistant: where the user will be guided on how to assembly a battery pack using TRiMiTi.
-Learning-by-doing for Screw Fastening Assistant: Quick training of new screw fastening sequences for industrial applications using a variety of smart tools.
-Automated Object Inspection & Package Tracking to OK/NOK bins.
-Pick-by-camera: A smarter and easily reconfigurable alternative to Pick-by-Light systems.
-Smart Packaging Assistant: Combination of Pick-by-Light with packaging applications.

In summary, TRiMiTi is a strong application to integrate manual production in a digitized environment and to ensure all benefits of a data driven business.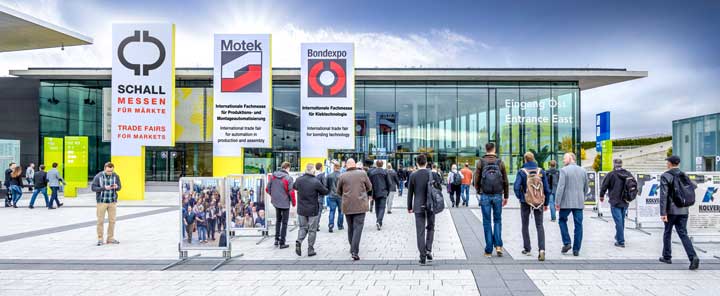 Visit Nexustec GmbH on the Bondexpo 2023
---