Product novelty
15. September 2023
The new modular INNOCLICKER clamping system - Innoclamp GmbH
1 / 6
The perfect clamping system for every workpiece
2 / 6
Modular design
3 / 6
Innovative clamping modules
4 / 6
Safe clamping of complex structural components
5 / 6
Multi-purpose clamping to increase production capacities
6 / 6

❮
❯
Flexibly suited for any workpiece

With our INNOCLICKER clamping system you clamp all workpieces of your production with only one system.
The modular design of the system enables you to be flexible and you can reuse all hydraulic components for other workpieces.


Modular design

The INNOCLICKER clamping system consists of three different units: The supply station, the clamping plates and the hydraulic clamping modules.
All elements have mechanical connectors and can be combined in various ways with a "click". This allows you to convert the INNOCLICKER for another workpiece of your production in a few minutes.


Simple clamping plates

Simple clamping plates
Holes are drilled into the clamping plates and the modular positioning elements are screwed in, creating an exact 6-point-net that aligns your workpiece perfectly. Now the connectors for the hydraulic clamping modules are screwed in and your special fixture for your workpiece is ready.

If after some time you want to machine workpieces of the same type again after some time, you only have to store the plate and after clicking in the clamping modules you can start immediately without losing the reference.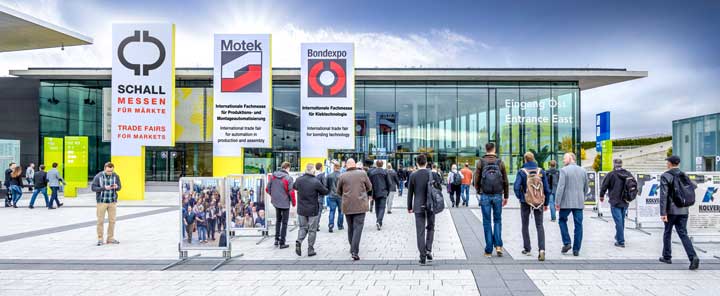 Visit Innoclamp GmbH on the Bondexpo 2023
---