Product novelty
21. September 2023
Premiere at Motek
Modular production with manufacturing cells

MiniTec has developed an innovative concept for individual plants based on standardized production cells. These are self-contained boxes that always have the same dimensions and an identical basic structure, but are equipped with different functions and technologies for the respective tasks. At Motek 2023, MiniTec will present an exemplary plant based on this approach for the first time.

The Motek plant consists of two manufacturing cells connected by a conveyor line. One of the cells contains a robot. This robot handles hybrid welding, a new joining process, in the cell. The second cell contains a 3-axis linear system, which is also used for handling tasks. In addition, a logistics unit is integrated to perform various manipulations of the components.

Robots and linear axes as alternatives

In general, the system demonstrates that the new MiniTec cells can work with both a robot and a linear gantry. Both systems have their advantages and disadvantages and thus their specific areas of application. Ultimately, it is a question of the task in hand which technology is used in the MiniTec cells - both are possible.

From the single cell to the automation line

The basic structure of the cells is always the same:

In the lower area, under the table top, there is the basic unit, which contains all the control electronics
Above the plate, the actual action takes place
The cell is enclosed by a protective cabin
In this way, the MiniTec production cells can be flexibly equipped with different tasks for the same base unit.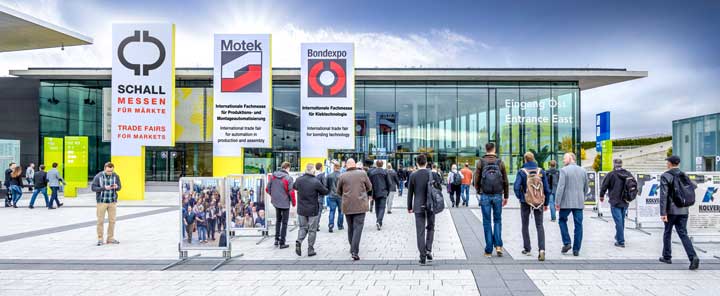 Visit MiniTec GmbH & Co. KG on the Bondexpo 2023
---